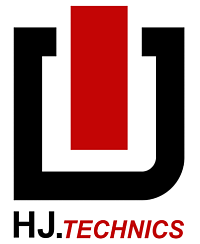 This Website is brought to you by HJ.Technics. With more than 30 years of experience in the metalworking industry, HJ-Technics is your reliable and professional partner. HJ.Technics is primarily active as a supplier of professional cooling solutions in the metalworking in Germany and other European countries as well as in the USA. The headquarters is centrally located on the Danish mainland near Vejle, about 60 miles from the German-Danish border.
An important part of our business activities is the sale of minimum lubrication systems, coolant pumps and technical oils, such as environmentally friendly lubricants and cutting agents, to the metalworking industry in Europe and the US.
HJ.Technics supplies complete solutions for all processes in the metal industry, e.g.
Cutting steel
Band and circular saws
Drilling and tapping
Cutting aluminum
Rolling lines
Punching processes
---
Headquarters Europe
HJ.Technics / Denmark
Høllundvej 4
DK-7100 Vejle
Email: contact@hj-technics.com
Web: www.hj-teknik.dk
Office USA
HJ.Technics LLC
1454 Flair Encinitas Drive
Encinitas CA 92024-2937
Email: contact@hj-technics.com